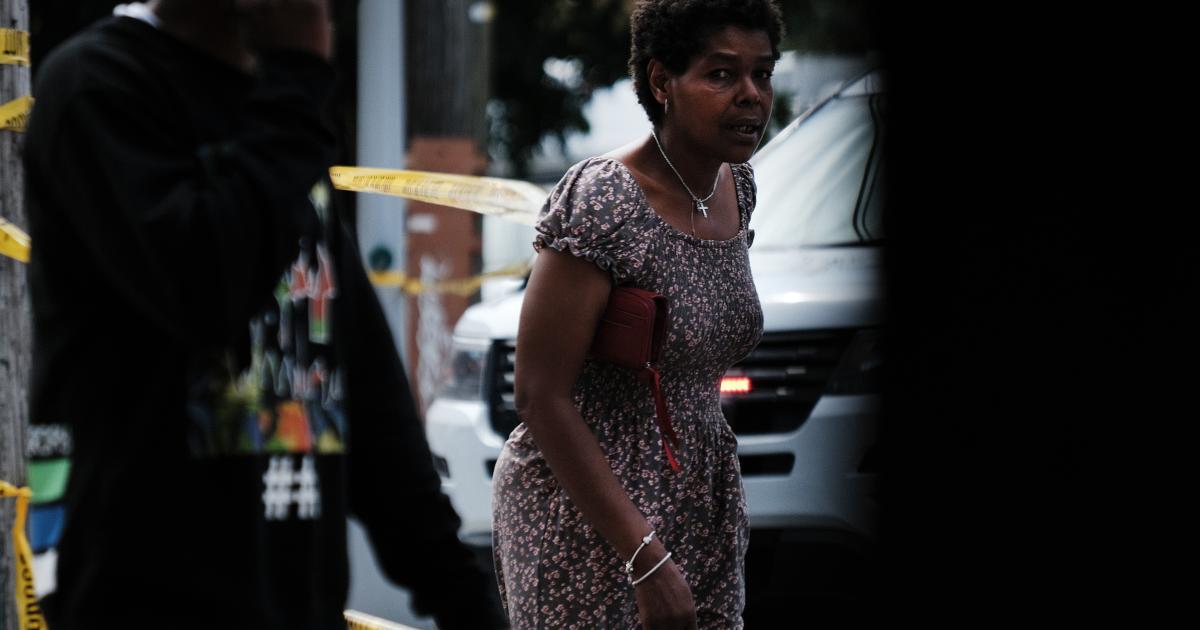 11 more reasons the Biden administration is wrong about onerous gun restrictions
The Biden administration filed a brief last month urging the Supreme Court to uphold New York City's de facto ban on ordinary citizens from carrying firearms in public.
The administration argued that an onerous "just cause" requirement – giving the city police department unlimited discretion over how citizens exercise a basic right – is perfectly reasonable regulation.
This court case is just one of many high-profile actions taken this year by the Biden administration that underscore its lack of commitment to take the Second Amendment seriously.
New York City law, one of the myriad of burdens on the right of New Yorkers to keep and bear arms, prevents the vast majority of residents from being able to meaningfully protect themselves in public when the government does not. does not. And the government often fails to do so.
In fact, almost every major study on the matter has found that Americans use their guns in self-defense between 500,000 and 3 million times a year, according to a 2013 report from the Centers for Disease Control and Prevention.
For this reason, The Daily Signal runs an article each month highlighting some of the many reports from the previous month on the defensive use of firearms that you may have missed or may not have been in the national spotlight. in the first place.
The examples below represent only a small portion of the defensive use of firearms reporting that we found in August. You can explore further using the Heritage Foundation's interactive Defensive Use of Firearms Database.
September 4, Houston, Texas: An erratic driver started chasing another vehicle, eventually pulled over and pointed a gun at the occupants, police said. The driver of the second vehicle drew his own pistol and fired in self-defense, seriously injuring the erratic driver and a female passenger. The injured couple left, throwing two guns out the window. Police said they did not plan to charge the second driver, who immediately called 911 and cooperated with law enforcement.
September 5, Mount Healthy, Ohio: A man with a history of domestic violence broke into his ex-girlfriend's home through a window and assaulted her. Another resident shot the assailant, police said.
September 7, Dickson, Tennessee: A man used his handgun to defend himself and his grandchildren against an abuser during a strange encounter outside their home. Police said the family had just returned from a trip to a local donut store when another car pulled into their driveway. The driver, whom the resident said he did not know, approached the family shouting in Spanish, prompting the resident to retrieve a handgun from the car and order the stranger to leave. He fired a warning shot into the ground as the man continued to advance, police said. The stranger then chased the resident around the car, his grandchildren still inside, and grabbed him. He shot the assailant once in the stomach, killing him, police said.
September 10, Atlanta, Georgia: A man leaving a grocery store saw two young men stealing items from his car and confronted them, police said. He drew his gun at the thieves, killing one fatally as the second fired back and fled. Police later tracked down a 17-year-old with an injured wrist and charged him with several felonies, including two gun-related offenses.
September 15, Albuquerque, New Mexico: A gunman entered a Subway restaurant and attempted to rob an employee, police said. A second employee, armed with his own rifle, appeared from a back room and shot the thief. The New Mexico Business Coalition told reporters it was concerned about police response times to emergency calls and was not surprised more employees were arming themselves.
September 16, Kalispell, Montana: When the manager of a 24-hour fitness center revoked a client's membership after finding out he was sleeping in the gym without permission, police said, the client shot the manager on the floor. car park. An assistant manager alerted a customer, who recovered a handgun from his car. After the shooter fired several shots at the client, injuring him, the client retaliated and injured the shooter, incapacitating him until the police could arrive.
September 18, La Porte, Texas: An abusive family member – on bail on multiple assault charges – showed up at the new home of a woman and her teenage parent and assaulted the woman with a bag full of canned food, police said. The teenager grabbed a handgun and shot him. The local district attorney's office called the teen a "brave child" and said he viewed the shooting as another's self-defense.
September 20, Butler, PA: A man carrying a gun was leaving a store when he saw someone stabbing another person repeatedly, police said. The man drew his gun and held the assailant at gunpoint until police arrived.
September 21, Pocola, Oklahoma: Shortly after her mother left her apartment to return to her own apartment next door, police said, a man heard gunshots and screams. He retrieved a gun before checking his mother, whom he discovered shot on the ground just inside his door. He shot dead his estranged mother's husband, who was on an active protection order, when he saw him grab what appeared to be a weapon.
September 28, Chaves County, New Mexico: Three armed ranchers ended a day of manhunt for a homicide suspect by confronting the man as he walked through their rural property, investigators said. The ranchers convinced the fugitive to put down his rifle and then held him at gunpoint until the deputies arrived.
September 29, Cave Junction, Oregon: Police said a man forced his way into a home, assaulted a resident and stole property before attempting to escape in a van. He crossed a yard, collided with a parked car, crashed into a children's play structure and crashed into another residence. An armed neighbor shot the assailant's tires, pulled him out of the truck and held him at gunpoint until police arrived.
Whether at home or in public, the meaningful ability of Americans to invoke their natural right to self-defense is one of the most important aspects of our free republic.
Policies that arbitrarily deprive all but a few of this capacity are not "reasonable regulations" but flagrant violations of both an enumerated constitutional right and a natural law.
At the same time, such policies leave ordinary citizens largely defenseless in the face of attacks on life, liberty and property, failing to advance the public safety interest that the government so often invokes to justify these policies.
The public is not made "safer" when citizens are disarmed, but only made more vulnerable (and powerless against) those who would harm them.
This piece originally appeared in The Daily Signal