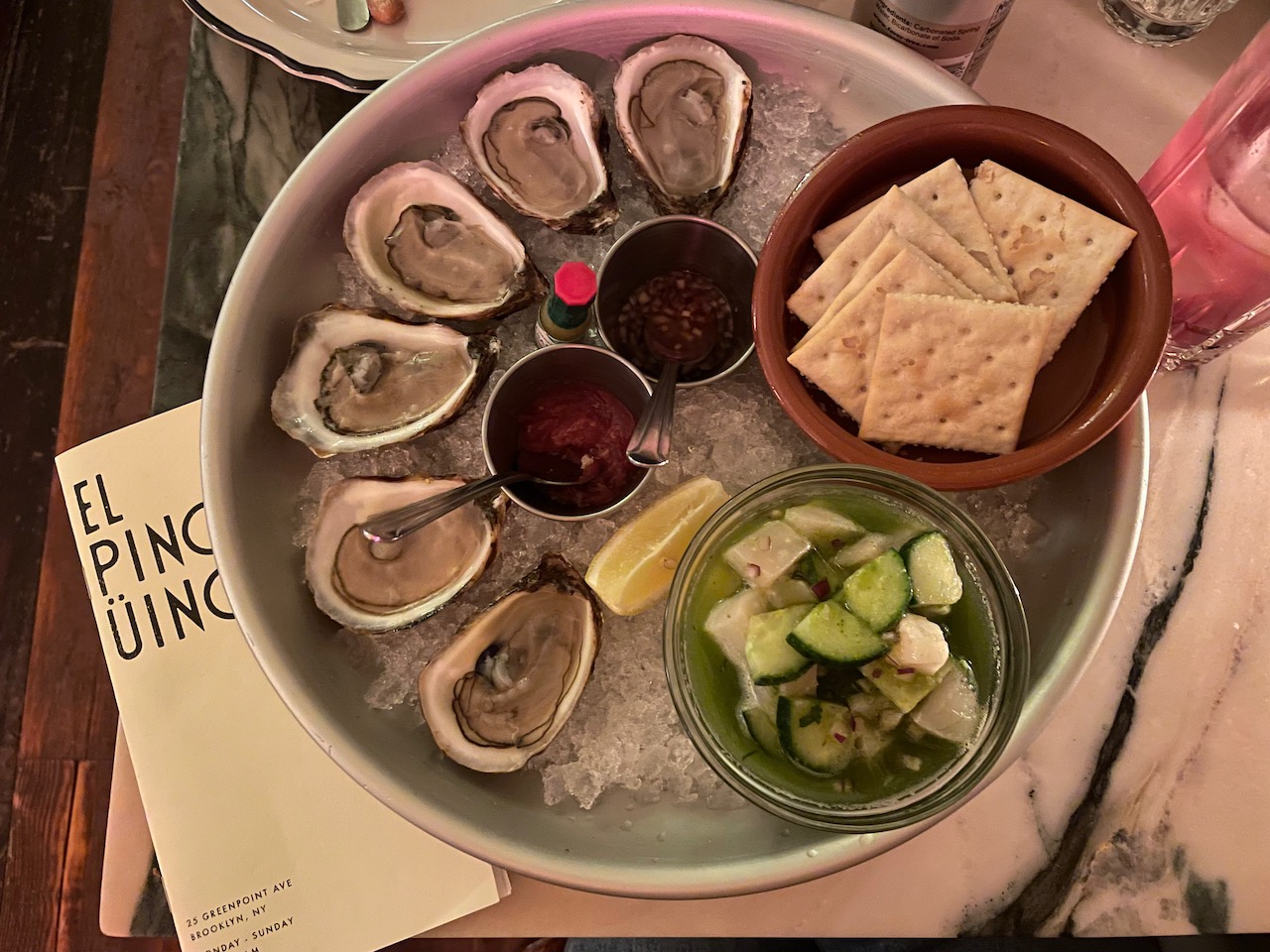 El Pingüino offers Spanish bites and cozy vibes
[ad_1]
El Pingüino (25 Greenpoint Avenue) only opened for a short time, but has already generated a lot of buzz, with articles in the New York Times, thriller, and being named one of the best new bars in town by the Infatuation.
The new Spanish bar and restaurant, from the team that brought you Alameda and Troost, focuses on seafood. fish that are a staple of Iberian cuisine. If you're not in the know, apparently every hot girl is eating canned fish now. El Pingüino offers preserves in the form of mussels, octopus, sardines and squid, simply served with saltines and aioli.
There's little on the menu that isn't seafood, so if it's not your jam El Pingüino probably won't be the place for you. In addition to the preserves, El Pingüino offers Spanish classics like boquerones, which are anchovies cured in vinegar and a plate of sheep's milk cheeses. If you're feeling really decadent, go for the Seafood Platter, a combination of oysters, shrimp, and ceviche with all the toppings.
True to their Spanish influence, the drinks menu features fortified wines like manzanilla sherry, and there are plenty of amaro options as well. Cocktails all cost $ 15 and are mostly classic options like martinis and manhattans, though they present the rare opportunity for a Bloody Mary without brunch. Their daily happy hour runs from 4-7, with half-price oysters, glasses of sherry, and a $ 12 martini.
The space itself is tight and the lighting is comfortable. Nestled next to 21 Greenpoint and the Grand Republic Cocktail Club, El Pingüino is a great option for a casual, light dinner when you just want a few snacks to accompany your drinks.
[ad_2]