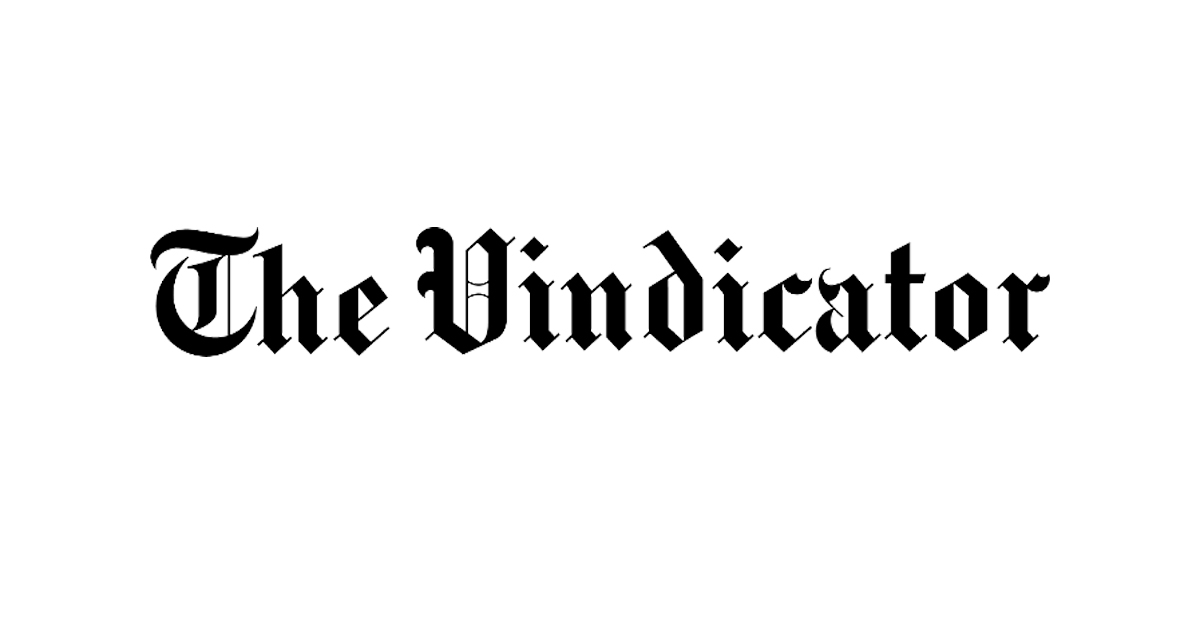 In Search of Hidden Tombstones | News, Sports, Jobs
AUSTINTOWN — Jonathan Warrior of the Mahoning Valley chapter of the Sons of the American Revolution has an unusual hobby.
He enjoys cleaning veterans' headstones not only to show respect for those buried there, but to uncover some of the interesting stories he wants to preserve for future generations.
The hobby started as a mission of his organization. Members of the local SAR chapter are attempting to locate the grave of every Revolutionary War Patriot by 2026, in time for the county's 250th anniversary. While searching for Revolutionary War graves, Warrior comes across headstones of veterans from other wars, and he doesn't hesitate to clean them up as well.
"It's very difficult for me to watch these stones and what they become over time," Guerrier said. "Sometimes their stories are just as heartbreaking." His most recent discovery was while working at the Cornersburg Cemetery maintained by the Township of Austintown.
FOREMAN FAMILY
"I always take the time to research who these men and women were," he said. "I was cleaning a tombstone (in Cornersburg) belonging to Custer Foreman, who died in 1927. Custer was a veteran of the Spanish American War."
Next to Custer's gravestone was his wife Sara, who died in 1973. Looking away, Warrior spotted a stone between Custer's and Sara's gravestones. It was deeply sunken and tilted, covered in lichens, black moss and grass clippings.
"I brushed the grass clippings and discovered PFC John Foreman who died on November 20, 1943 during the Battle of Tarawa," Guerrier said. "He was only 20 years old."
He did further research on the tomb and the battle. Official reports said John was either missing in action or buried at sea.
"His mother Sara bought him this tombstone in hopes that one day it would be found and returned to him," Guerrier said. "She spent the next 30 years hoping and waiting."
He said he did a lot of searching and cleaning graves, and that was one of the stories that was really touching. He felt moved that Sara never got to see her son's body brought home.
Research showed that John was awarded the Purple Heart Medal, Combat Action Ribbon, Navy Presidential Unit Citation, American Campaign Medal, Asiatic-Pacific Campaign Medal (one star), and World War II Victory Medal.
"Went to order Sara for a Gold Star Mother headstone," Warrior said. "For his memorial marker, I ordered John a World War II marker. I cleaned his headstone very slowly while reflecting on his service. All gave some, and some gave all. He sacrificed his life for his country and missed marriage, family and children. There is no greater honor for me than to clean this tombstone and make sure his tombstone has a flag flying from now until I leave.
UNMARKED
He said this is just one of hundreds of such stories in the Valley. He recently found other anonymous veterans in the area.
While researching the Brunstetter Cemetery on Wilcox Road in Austintown, Guerrier discovered that six Revolutionary War veterans were buried there. There were no headstones, only a record that they were buried. Three were "regulars" who served in the organized army and three were militiamen.
Warrior said he tried to find the burial sites, but all the day's references had worn out. He felt it was important to get headstones for the men and he contacted the Veterans Administration. The VA provides three headstones for the regulars, but it would not provide the militia as they were considered civilians. The three regulars are Abraham Sears, Samuel Whitman and Robert Kerr.
Warrior said he was also completing investigative work and then working to provide signage honoring the veterans buried in that particular cemetery.
Cleaning graves and ensuring veterans are properly recognized continues to be the mission of the local SAR. Warrior said his group is a non-profit organization and is seeking funds to help with the Veterans Burial Project, to help cover cleaning supplies, headstones and markers for wars in which veterans have served. . He said a single standing granite headstone can cost $1,200.
Anyone wishing to donate to the charity can send a check to Mahoning Valley Chapter of the Sons of the American Revolution at 160 S. Beverly Ave., Youngstown, OH 44515. For more information, contact Guerrier at 330-519 -0786.