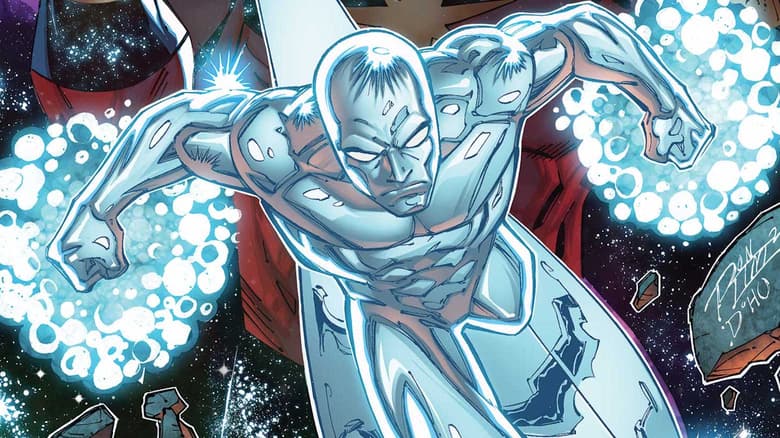 Legendary creators Ron Marz and Ron Lim return for another race through space lanes in new Silver Surfer series
Someone has stolen the Reality Gem, an item that allows the user to fulfill any wish, regardless of the consequences! But whoever took it does things like bringing back the dead hero, Captain Mar-Vell. It's up to Silver Surfer to team up with the less likely ally, Thanos, to find the Gem and bring it back to life!
"It turns out that you can go home, "Marz said. "SILVER SURFER with Ron Lim was literally my first comic book job. The first comic book page I ever wrote was drawn by Ron when we were both kids. And now, three decades later, we can go back and get back to the same rhythm. It's so awesome to wield cosmic power again. "
"I am so excited to draw SILVER SURFER: REBIRTH," Lim said. "When Darren Shan, our editor, asked me if I would be interested in working on this with Ron Marz, I jumped at the chance. It's fantastic to work with Ron again. It's been a while since we've worked together, but I feel like barely a day has passed. I have fun drawing many of my favorite characters from our race. The story is full of surprises, familiar characters and crazy cosmic action! I can't wait for readers to discover the book, I hope they enjoy it as much as I enjoy drawing it! "
Soar through the spaceways with Ron Marz and Ron Lim once again when SILVER SURFER: REBIRTH # 1 releases on January 19!
SILVER SURFER REBIRTH # 1 (OF 5)
Written by RON MARZ
Art and cover by RON LIM
On sale 1/19