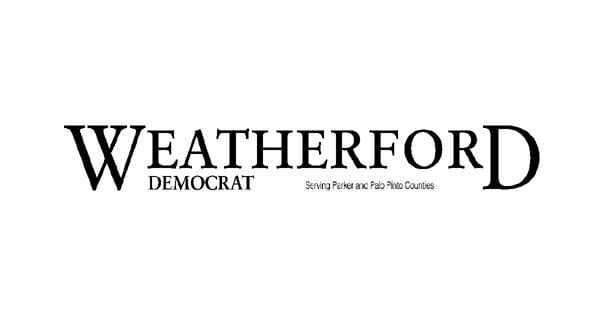 TEXAS HISTORY MINUTE: The Navarro Family | Columns
The Navarro family played an important role in Texas' early formative years. Angel Navarro was one of San Antonio's first significant political leaders, a service that paved the way for his son. Jose Antonio Navarro, a leader of the Texas Revolution and early Republic of Texas, was inspired by his father for a life of service. He, in turn, would inspire his own children and citizens across the state.
Navarro was born in San Antonio in 1795. He was one of 12 children, only six of whom survived to adulthood. His father, Angel Navarro, was a generous and popular figure in San Antonio. However, he died in 1808 when young Navarro was only 13 years old.
His father's worldly adventures, his success, his devotion to his family, and the deep respect that the people of San Antonio had for his father had a profound impact on the young Navarro. Angel Navarro was born into a wealthy family in Corsica, just south of France in the Mediterranean Sea. Her mother was a noble and her father was a businessman. But in 1762, at the age of 14, he ran away from home to seek a life of adventure.
After a series of wild escapades between Corsican revolutionaries and seedy ports combined with a series of odd jobs, he makes his way to the New World. He arrived in San Antonio in 1777, where he established his own successful businesses. He was the city's first elected alcalde in 1790, a post which, according to Spanish law, was a combination of mayor and judge.
Jose Navarro grew up determined to live up to his father's legacy. He trained to become a lawyer. In 1813, San Antonio was briefly occupied by the forces of the ill-fated Gutierrez-Magee Expedition, a brief effort to wrest Texas from the failing Spanish occupation and annex it to the United States. Navarro supported the revolt, but was forced to flee to the United States for three years after Spanish forces rallied and defeated the expedition.
By the 1820s he had developed a friendship with Stephen F. Austin and began to assist him in his colonization efforts. In the 1830s he was a popular voice for Texas. He first won elections for the state legislature of Coahuila y Texas, and then for the Federal Congress of Mexico. He also served as a land commissioner, helping settlers in the new territory.
He became increasingly critical of Mexico's policy toward Texas. He openly supported the Texas Revolution when war broke out. In 1836, he signed the Texas Declaration of Independence. He supported the first attempt at annexation to the United States in 1836, but was disappointed when the United States refused for fear of provoking Mexico into war. In 1838, he was elected to Congress from Texas, representing Bexar County. He supported policies aimed at expanding Texas trade opportunities, defending Texas against continued retaliation from Mexico, and defending the rights of Hispanics, who were under increasing assault.
In 1841, he participated in the disastrous Santa Fe Expedition. Texas President Mirabeau Lamar had hoped to exploit trade with New Mexico to expand Texas' reach. However, New Mexico was deep in Mexican territory. The troops captured Navarro and the caravan. After being imprisoned in Veracruz for over a year, Navarro managed to escape and return to Texas in mid-1843.
Navarro returned to politics and was a delegate to the 1845 state constitutional convention, which completed the first Texas state constitution. After the statehood, he served two terms in the state senate.
In honor of his work for the state, the Texas Legislature named Navarro County after him in 1846. Navarro himself founded the county seat of Corsicana in 1848, named for the his father's homeland and now a thriving city of nearly 24,000 people.
His four sons served in the Confederate Army during the Civil War, and one son later served in the state legislature, continuing a tradition of public service.
Navarro spent his last years writing and ranching near Seguin. The site has since become a historical monument. He died in San Antonio in January 1871 at the age of 75. On a statue in the Navarro County Courthouse in Corsicana, he is described as a "lover of liberty; Enemy of Despotism" – a fitting epitaph for a man who has dedicated his life to Texas.
Dr. Ken Bridges is a writer, historian and native Texan. He can be reached by email: [email protected]