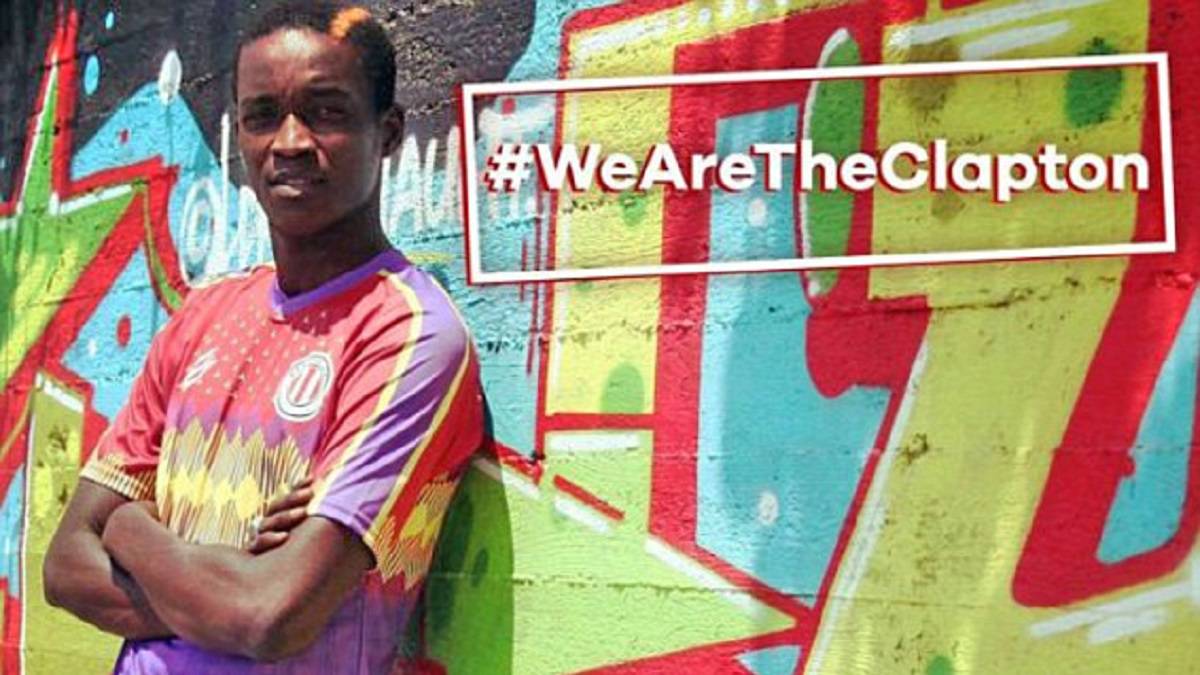 The Clapton CFC away jersey inspired by the flag of the Second Spanish Republic
[ad_1]
The roots of Clapton CFC make it one of England's oldest football clubs. Previously Clapton FC, which was founded in 1877 in London, the club's new incarnation was recast in 2017 after issues in the boardroom and beyond (read their full story here). On the 80th anniversary of the end of the Spanish Civil War, it was announced that their second strip was inspired by the flag of the Spanish Republic with a "NO PASARAN" print inside the jersey. The slogan was adopted by those fighting Franco's Nationalist Army during the Civil War in the 1930s and means "they will not pass" as the Nationalists besieged Madrid.
The club announced on social media that it had sold 2,500 jerseys and thanked its new fans for their support. After a recent turbulent history, the club announced that "Tons of supporters, known to be some of the most fervent in the non-league, will once again be able to decide how their club is run." and fans spoke up when it came to voting for their second shirt along with 15 other contenders. The decision turned out to be a resounding success.
Their recent success won't hurt the club's enthusiasm either. They were forced to send a message in English and Spanish on their Twitter account as the demand for shirts from Spain was the same. "The last 48 hours have been amazing: over £ 60,000 in orders for our shirts, mostly from Spain. We do our best to answer (and often translate first) everyone's questions, please wait – our organizing committees will get back to you as soon as possible," he read.
On their website they said "Commemorate the 80th anniversary of the end of the Spanish Civil War, it is inspired by the flag of the Spanish Republic and is adorned with the three-pointed star of the International Brigades, which traveled to Spain in an attempt to hold back the fascist tide of General Franco. "
[ad_2]