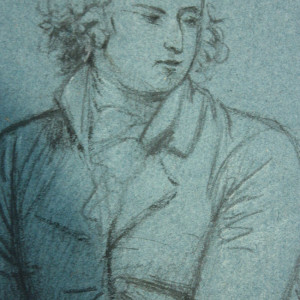 Thomas Muir memorial incorrectly describes him as a 'lawyer'
A memorial to the 'father of Scottish democracy' and member of the Faculty of Advocates incorrectly described him as a 'barrister', The temperature reports.
Thomas Muir of Huntershill, who was admitted to the Faculty in 1787, aged 22, was persecuted before being banished in 1793 for his attempts at democratic reform.
A mural honoring him was unveiled in his native Glasgow this month. The painting, in Trongate, has a plaque that reads: 'Thomas Muir, Scottish lawyer and reformer'.
Thomas Ross QC said: 'A little surprising that after going to so much trouble they chose to describe him as a 'Scottish barrister'."
Muir founded the Scottish People's Friends Association in 1792 in hopes of establishing a Scottish republic and called on French revolutionaries to invade Scotland.
He was reinstated on the bar roll in 2020, 227 years after he was disbarred after being charged with sedition. The campaign to have his name restored was led by Ross Macfarlane QC, who had uncovered an old Court of Session order which overturned a decree declaring him a fugitive.
It had been issued because he had not attended a case against him. However, he was in France and had no way to return home. He was convicted and sent to Australia in 1793, but escaped and traveled to Canada and from there to California. While returning to Europe, he was injured in a firefight between a Spanish ship and the British fleet blockading Cadiz.
He arrived in France where he was treated as a hero and died in Chantilly in 1799, aged 33.
The mural, painted by street artist Bobby McNamara, bears the quote: "I dedicated myself to the cause of the people. It's a good cause. He will eventually win.