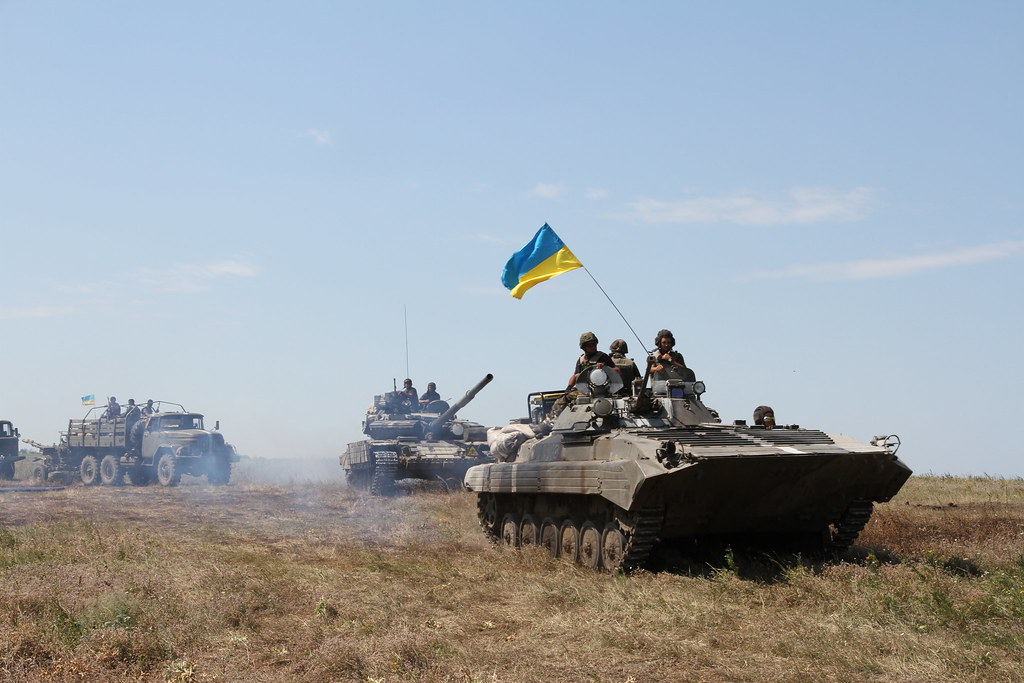 Wartime VC: How Russia's invasion of Ukraine affects Spain's startup ecosystem
Amid Russia's war on Ukraine, many VCs have turned their attention to the crypto space, with $4 billion paid out in the last three weeks of February and another $400 million to startups in the sector. Nevertheless, what will be the impact of the Russian invasion of Ukraine for the venture capital industry and startup ecosystems in Spain and Europe?
According to Monte Davis, CEO of Demium, in times of uncertainty, people often choose to delay decisions on new investments or acquisitions. "With the war between Ukraine and Russia, uncertainty has certainly increased. There are risks of even higher inflation and valuations are affected. This will have a direct impact on the nature, volume and conditions of transactions made by the industry," Davis points out, but agrees at the same time that there are always opportunities that arise.
The war is already changing the geopolitical landscape, and the big changes will not only be felt in the energy and defense sectors. "When these changes take place, there are always opportunities for startups to take advantage of the new landscape," adds Davis.
Novobrief spoke to Spanish startups to find out how the invasion of Ukraine and the ban on Russia impacted both their operations and their fundraising projects.
Conflicting views
Pedro Clavería is the co-CEO and co-founder of Playtomic, a Madrid-based sports booking app and SaaS for sports venues that raised €56m last December. For him, the war has generated a lot of uncertainty in the stock markets and because of that, he thinks there is more interest in investing in startups and technology. "Even though we are not in a round, I have noticed a greater focus on technology investments than in previous years," comments Clavería.
José Lindo is co-founder and Head of Impact of ClimateTrade, a blockchain-based climate marketplace that raised €7 million in January. While he views war as a terrible thing, he also thinks it won't affect their next round of funding. "Climate change remains the major crisis for humanity. Our mission is to decarbonize the planet. Mitigation and adaptation to climate change is the ultimate resilience," says Lindo. He adds that if we do not maintain the ambition to solve the world's environmental problems, the next wave of refugees and deaths will be climate-related. Although Climate Trade and its mitigation projects are not directly exposed to war or sanctions against Russia, Lindo says they closely analyze the impacts on the economy in Germany and other countries in Europe. from the North like Norway and Sweden.
Sonia Bentué is the commercial director of Unlatch, a French proptech with offices in Madrid. She believes that the conflict will not put a full brake on the next table rounds. However, she is confident that there will be repercussions in the investment announcements.
Nacho España is co-founder and CEO of Kronte, a Malaga-based platform for amateur esports tournaments. In his sector, things are not so different from the birth of the startup, in 2020 on the verge of the pandemic. Even with the emerging crisis, investors continued to invest. So he is confident that the investment remains the same now as well.
Two days later
What additional factors are going to be important in the current scenario of war, inflation and rising interest rates? At times like these, it's very important to understand the extent of the company's talent gap and its strategy to fill it, according to Monte Davis. "Top talent is always in demand and finding the right people is one of the biggest challenges for all startups. However, in times of uncertainty and especially in times of high inflation, the scale of this challenge increases. better people can get even bigger pay raises and a lot of good people would rather not move on to the next project just yet," adds Davis.
According to Pitchbook, there are at least 158 ​​Ukraine-based companies that have received support from VCs or Angels, and nearly 300 of these companies have a secondary office in the country.
Energy will also play its part. Lindo comments that a "tsunami" of liquefied natural gas (LNG) is on its way. This will be a blow to reducing and offsetting emissions targets, and it will continue to be detrimental until more renewables can be created. "Hopefully we will see more green energy in underdeveloped countries that can receive funds from LNG companies and see their revenues increase dramatically," Lindo comments.
Growing solidarity
War is always a tragedy and its consequences transcend all areas of life, including business. Needless to say, Ukraine is a country that has played a huge role in the development of the technology industry. Not only is it a nation full of highly skilled tech professionals, but it's also a top IT procurement destination. According to Pitchbook, there are at least 158 ​​Ukraine-based companies that have received support from VCs or Angels, and nearly 300 of these companies have a secondary office in the country.
The entire Spanish ecosystem is showing huge signs of solidarity with Ukraine and its people. Clavería says they have colleagues, mostly developers, working remotely from Ukraine and Russia. Playtomic helps them get out of their country. Also, they are considering initiatives to hire more engineers who have recently escaped from these countries. Even if uncertainty reigns, it is clear that all players in the startup ecosystem are pushing for an end to the war.